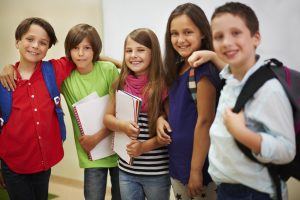 Now that we are full swing in the new year, it is time to take a moment to think about improving the health of you and your family. After all, we are trying to make our children as comfortable as possible during this time, so we may become a bit lax when it comes to our dental health. And let's face it, you aren't the biggest fan of visiting the dentist, so you may not enforce appointments while they still have their baby teeth. But the best time to start taking care of your child's teeth is the moment that your child is born. Because even without teeth, bacteria can build up and cause damage as teeth begin to develop. So, let's talk dental health tips for your tiny humans:
Before the first tooth breaks, wipe your baby's gums with a soft damp cloth after every feeding. Once they begin to come in, it's time to start brushing twice a day. Use a soft children's toothbrush and minimal to non-fluoride toothpaste until they reach preschool-age, when the amount of toothpaste increases to the size of a pea.
Good habits start at home, so why not make this a family affair? We all need to take care of our teeth if we want to keep them – start by teaching your family good dental hygiene habits. Everyone needs to be involved get the habit to stick.
When it comes to dental visits, parents should take their children in for an appointment as soon as their first tooth pops out, but no longer than the child's first birthday. Your dentist will look for any early signs and symptoms of problems.