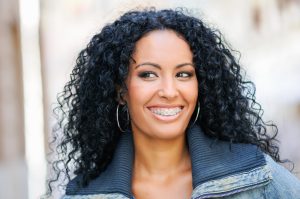 We would all love to have the best smile we possibly can, so we visit the dentist to help us improve any flaws that may have been created over time. Now, if your treatment options are orthodontic, you are in for a rather long session of braces, whether you get the traditional variety or the invisible options like
Invisalign
. Of course, it depends on your personal case, but it takes a while for teeth to move and adjust into a proper formation to create the smile you are looking for. At least, it used to take a while… In walks
Acceledent
. Acceledent is a revolutionary, simple to use, hands-free device that can reduce your orthodontic treatment by up to 50%. You heard it correctly – half of the time! A mouthpiece is attached to an activator that gently vibrates. It is these micropulses that move your teeth. Each day, you will bite down on this mouthpiece for twenty minutes. No hands necessary, so it won't interrupt your daily routines. Clean the mouthpiece with some dish soap and that's all the upkeep you'll need to do. Not bad for something that will speed up the arrival of your new smile. Now, there are some treatment options that aren't right for everyone. Patients with a lot of crooked teeth or gaps, Invisalign probably won't be right for you. Fortunately, Acceledent is ideal for everyone that is undergoing orthodontic treatments. The only issue is that you will need to visit your dentist in order to get it – it's only available by prescription.
If you would like more information about AcceleDent, call Dr. Katia Doumit in Ottawa, Ontario at 613-232-8000 or visit www.lesplanadedental.com.
Dr. Doumit proudly serves Ottawa and all surrounding areas.