Teeth Cleaning Ottawa - Best Oral Hygiene Care Service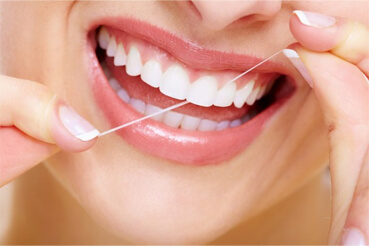 Maintaining dental health is important to have overall healthy well-being. A majority of people tend to overlook the importance of oral hygiene without realizing its impact on their physical health. Owing to the busy life in the present times, our regular dental hygiene has gone for a toss. Inconsistent and irregular brushing habits have further deteriorated the quality of teeth to great extent.
Tooth damage and decaying are major dental problems that require immediate attention and care. Once decayed or lost, you cannot have the original teeth back. Therefore, it is best advised to take care of dental health to minimize damage by opting for teeth cleaning in Ottawa. It has been found that people who regularly brush and floss their teeth also face oral cavities because of inadequate cleaning techniques.
Benefits of Routine Dental Cleaning
Visiting your dentist every 6 months and so for a comprehensive dental cleaning is important. Through these cleaning sessions, you can completely avoid the risks of tooth decay and cavities thereby improving and maintaining overall dental health. Severe gum and oral diseases are a result of prolonged negligence of the basic dental issues. By opting for routine oral hygiene care, you can escape the hefty and complex dental treatments in the long run.
Oral Hygiene Care: The process
Getting regular dental sessions is important to regulate and maintain the healthy state of your teeth. These sessions involve screening and cleaning that will ensure the elimination of harmful bacteria and cavity presence. Regular teeth cleaning in Ottawa involves the following steps:
Physical Assessment - When you visit our clinic for dental cleaning, the dentist will conduct a physical assessment of your present teeth condition using basic tools to detect any cavity or potential oral diseases. This examination ensures that you have no signs of gum or tooth cavity.
Cleanse plague & tartar across the gum line - Regular flossing and cleaning can prevent the buildup of plaque and tartar to great extent but not completely. This accumulated plague can become more prominent over time thereby giving an unpleasant look. During the teeth cleaning in Ottawa, all of this plague and tartar is scaled off using a scaler.
Expert flossing & rinsing - Once the plague is removed, the dentist performs a thorough flossing and rinsing session to ensure that all the minute particles in between the teeth and gums are washed off. While regular flossing and rinsing are effective, routine expert flossing can eradicate the leftover debris over a long period of time.
Fluoride treatment - This is the last step in the teeth cleaning process that is applied to protect the cleansed teeth surface from further infections. Depending on your choice, a mint or strawberry flavored gel is applied to your teeth to prevent frequent tooth decaying and cavities.
Prevent severe gum diseases and tooth decay by getting comprehensive regular oral hygiene care here. The trained professionals make use of the latest technology to conduct the cleaning sessions gently and efficiently. Book an appointment today!
Contact us today for a free consultation!