Bone Grafting
Periodontal disease is the leading cause of bone loss in the oral cavity, though there are others such as ill-fitting dentures and facial trauma. The bone grafting procedure is an excellent way to replace lost bone tissue and encourage natural bone growth. Bone grafting is a versatile and predictable procedure which fulfills a wide variety of functions.
A bone graft may be required to create a stable base for dental implant placement, to halt the progression of gum disease or to make the smile appear more aesthetically pleasing.
Procedure: We administer a local anesthetic and gently opens the area.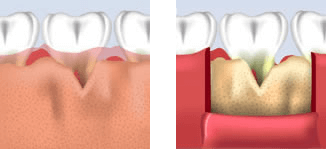 She then removes the periodontal disease, repairs the bone damage and fills in the damaged area with bone grafting material. A patch is placed to hold the material in.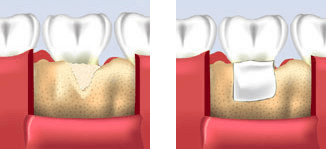 We then close the area and lets it heal. The bone grafting material will integrate with the bone and the gum will also return to normal.