Our Beautiful Dental Office Ottawa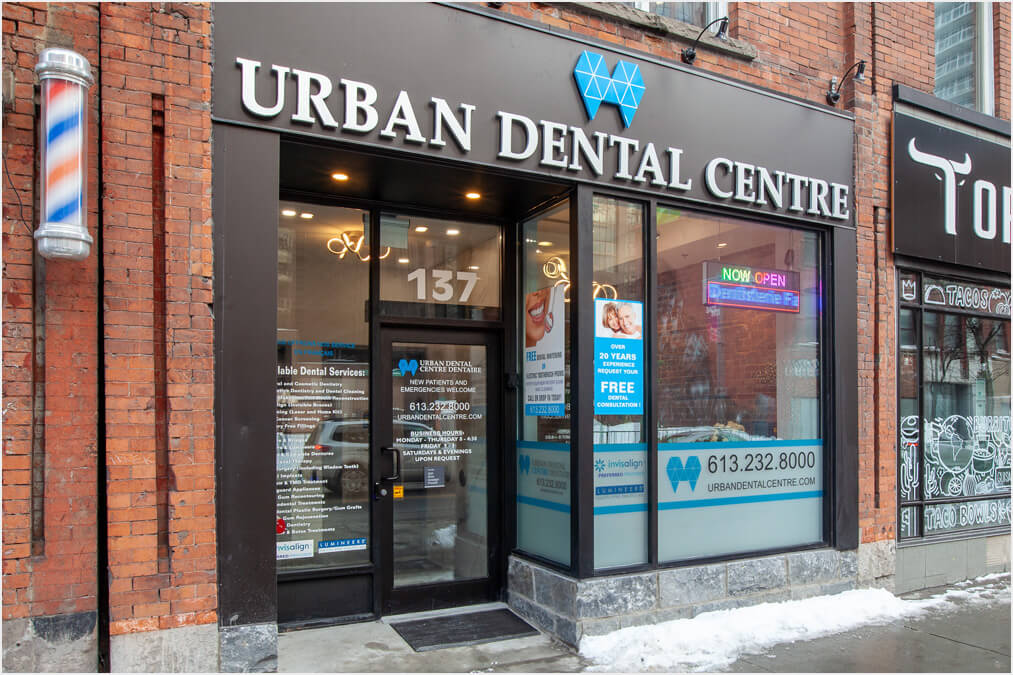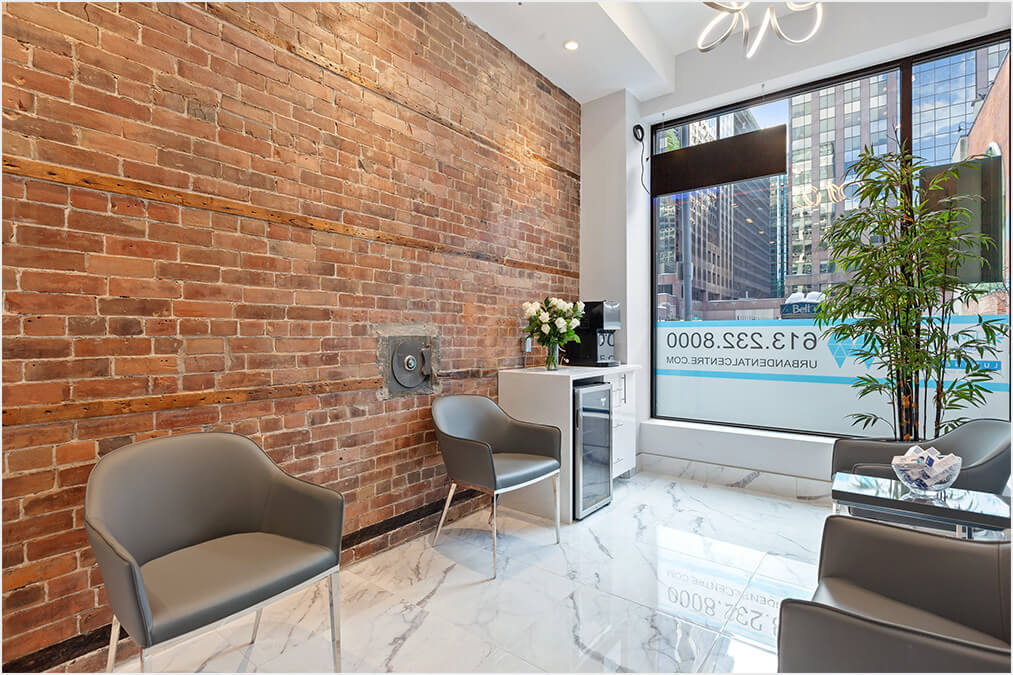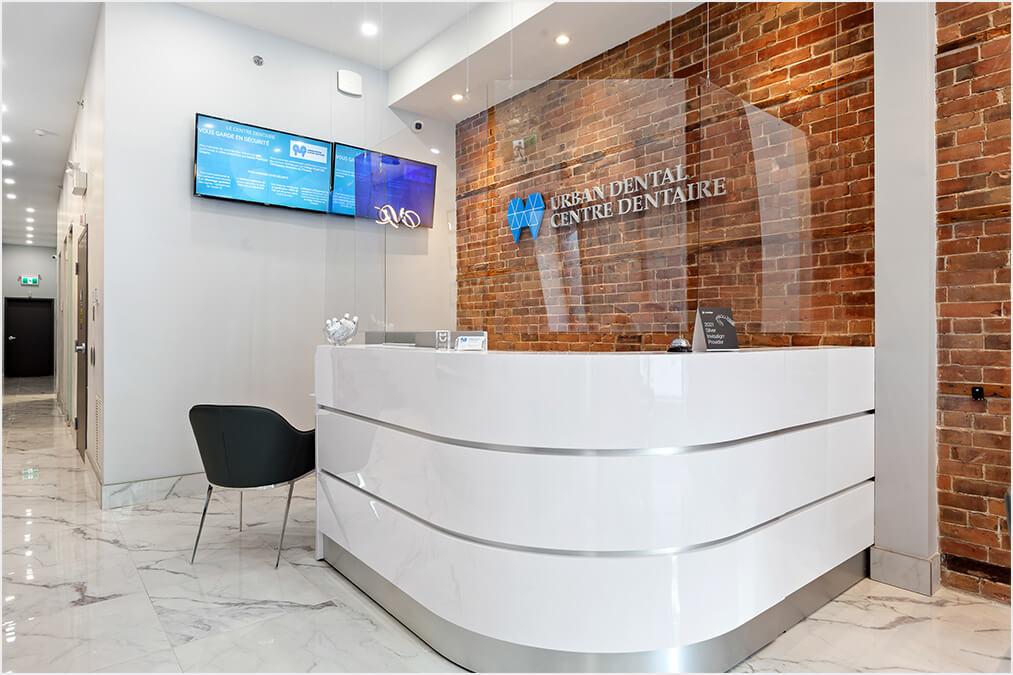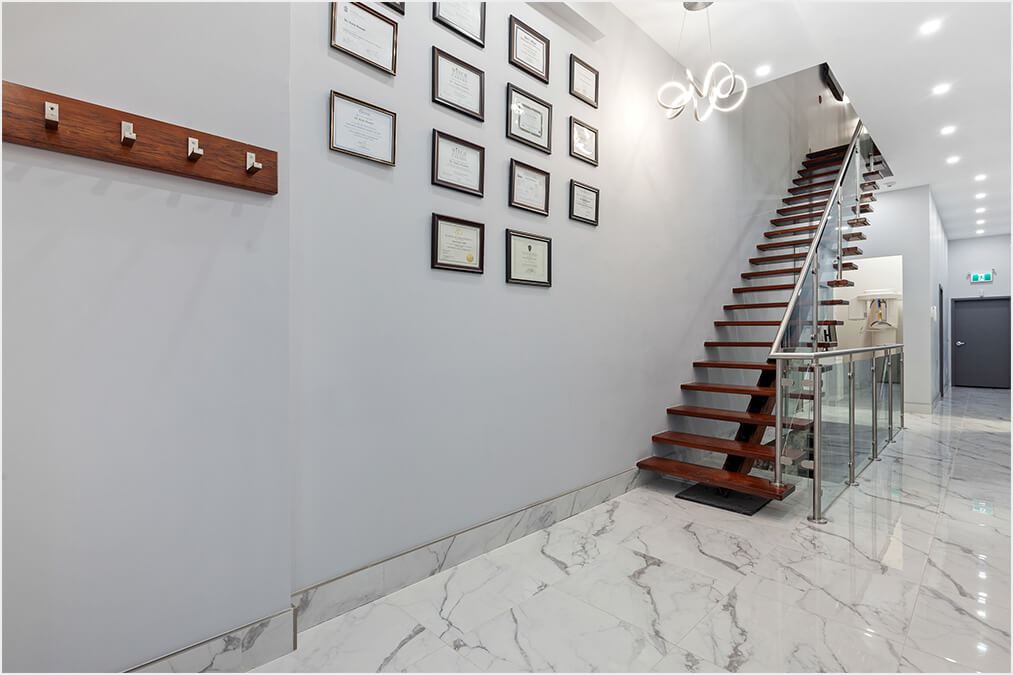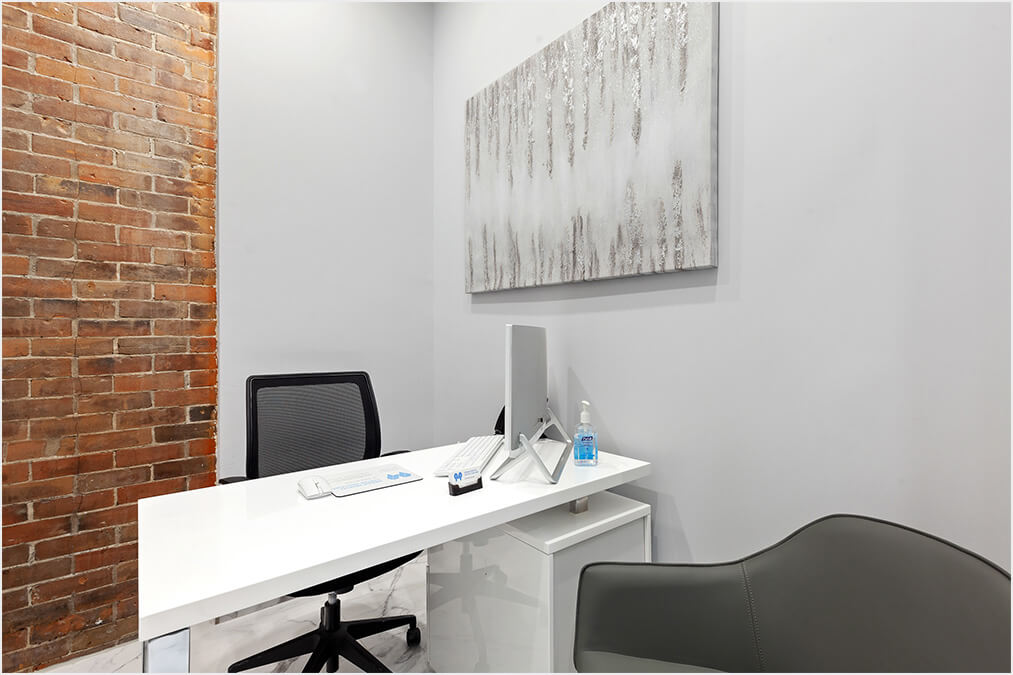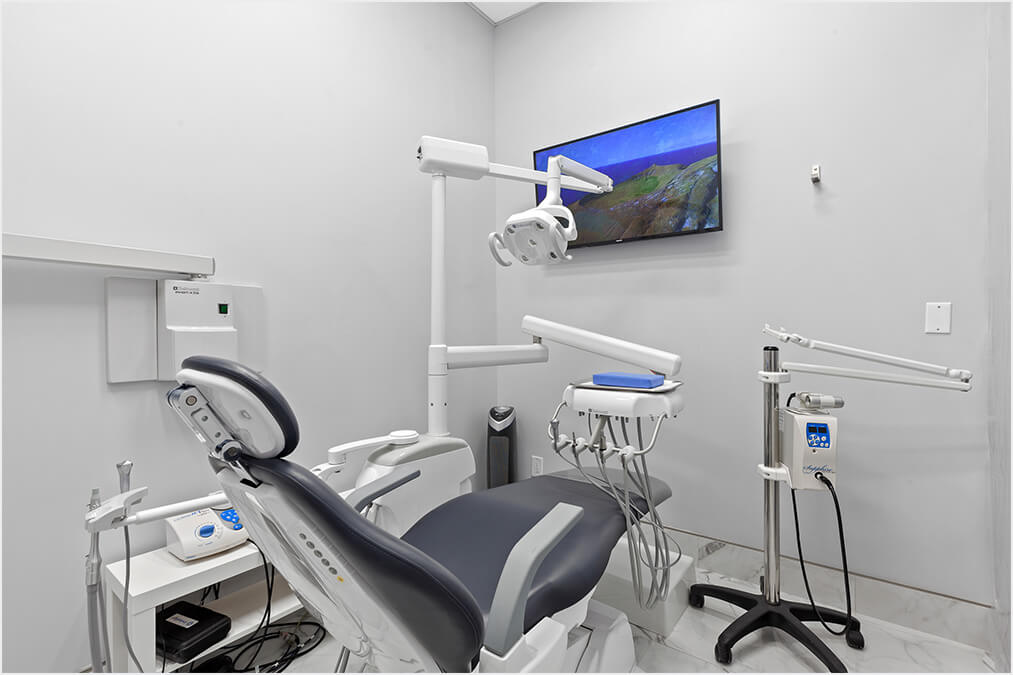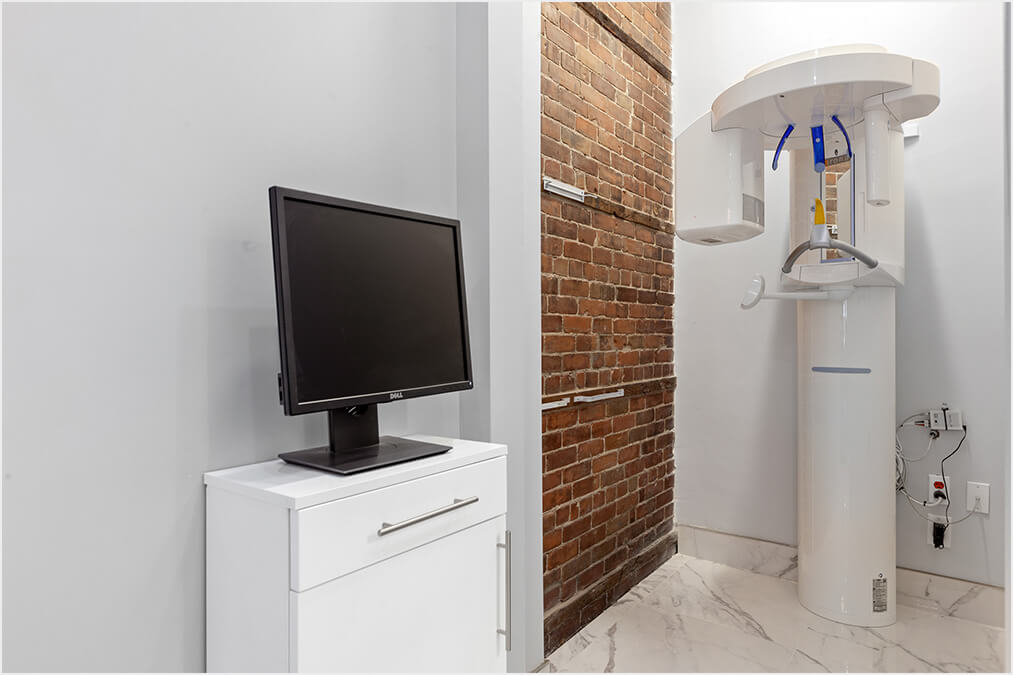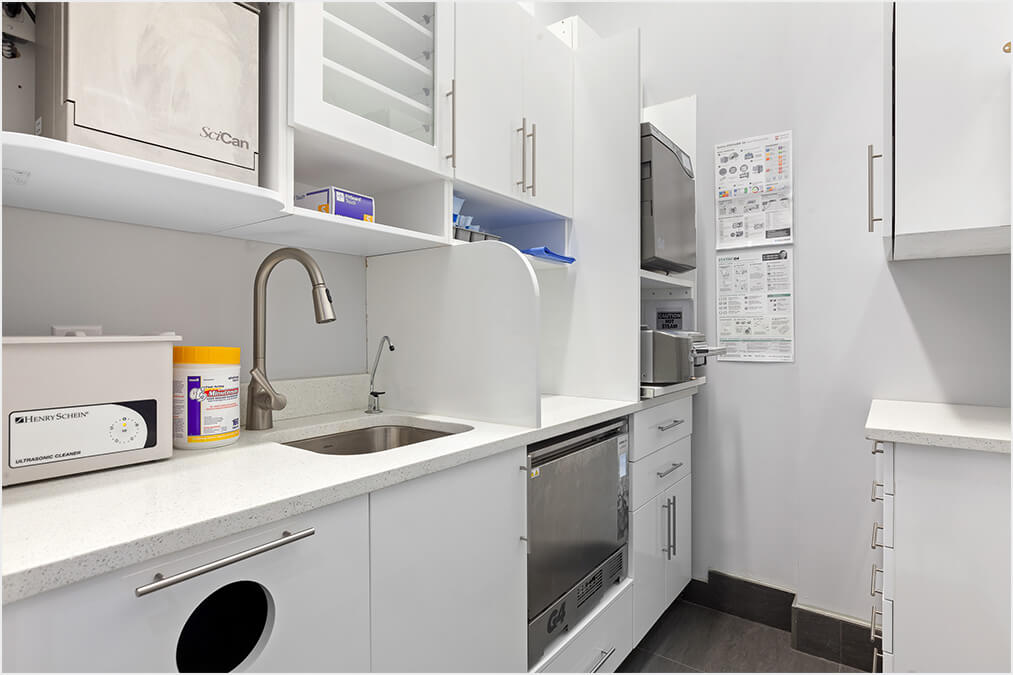 Are you looking for a dentist for you and your family?
You will be glad to know that you just found us - Urban Dental Clinic.
Urban Dental Clinic can be a one-stop solution to all your dental problems. At Urban Dental Clinic, we are happy to distribute smiles around the world. We offer different kinds of dental services to help people smile confidently. From smile makeovers to implant dentistry, we provide multiple dental care services at our beautiful clinic. So, if you are looking for a dental clinic with skilled and experienced staff, then we are exactly what you want.
Our dental office in Ottawa is known for offering dental services with great excellence. Our trained and skilled staff have years of experience in providing beautiful smiles with dazzling whites. Why don't you give us a chance and see it yourself?
What Do We Offer?
An Experienced Dentist - You can rest assured once you have scheduled an appointment with us. The dentists at our dental clinic have their licenses issued by the Royal College of Dental Surgeon of Ontario (RCDSO) and years of experience in dealing with different kinds of dental problems. So, either your teeth or gum is the trouble maker, our dentists can help you get rid of the trouble.
A Welcoming Atmosphere - Our staff at our beautiful dental clinic in Ottawa try their best to make the patients feel at home. If you visit our clinic, you will notice our staff will welcome you warmly. They are trained to treat patients as an extended part of our families. So, it will be perfectly okay to visit our clinic with your loved ones to get quality dental services.
A Clean and Organized Space - You don't have to worry about the hygiene of the clinic. We have included proper cleaning services in our daily office maintenance routine like disinfection and sterilization procedures, exceeding the recommendation and the regulation of Ontario Public Health and the RCDSO in infection control and sterilization. So, when you visit our dental office, it will be clean and well organized.Our office is equipped with the latest in Sterilization and infection control equipment, hospital grade.Even the air in the office is purify with hospital grade HEOPA filter to protect us, our staff and patients.So, everything is kept clean for you to undergo a good and safe dental care service.
Why hire an Emergency Dentist Ottawa?
There are certain situations which may crop up suddenly resulting or putting you at a risk of a dental emergency. Be it a simple fall or a sports injury, Emergency Dental Clinic Ottawa, are always in place to help prevent further damages of your teeth or even gums, and thus restore your oral health.
If you find yourself in situations where you would require Dental Emergency Ottawa, you should deal with them as early as possible. Just have a look at how a dentist in Ottawa can prove handy in getting oral health services.
Key Benefits of opting for the services of Dental Emergency Ottawa:-
(1) Restoring your Dental Structure: If you want to restore your chipped or broken teeth which are partially dislodged or completely knocked out, you would definitely require the services of our Emergency Dentist Ottawa. You can actually prevent the permanent loss of your teeth or having to get dentures, implants or dental replacements, if you visit our Emergency Dental Clinic Ottawa, as early as possible. You can save your teeth and general oral state once you utilize our services. Always keep in mind that you need to make an immediate appointment with us for chipped, broken or missing teeth which might have occurred due to an accident, injury or natural occurrence.
(2) Relief from pain: You may suffer from excruciating pain around your teeth, gums as well as your jaws, on account of mild to severe toothaches, and other serious dental issues. It might become impossible to eat, sleep or even drink anything, due to this pain making your days filled with a lot of discomfort. The more you wait without getting the essential treatment at our Emergency Dental Clinic Ottawa, the more pain you will experience, and also the risk of other dental issues increases significantly. Our services of Dental Emergency Ottawa, are always in place to relieve you from such pains, so you should always give priority to seek dental treatments and medication to help relieve your pain.
(3) Afraid of Infections? Bring Down the Risk!: When you suffer from any dental problems, it's not only the pain that you should be concerned about, but the risk of infections also gets elevated when there is an overlook of the emergency dental services. If you leave any dental issue untreated, it may result in infections, which could potentially spread to other parts of the body, and thus the risk of getting other health problems also increases.
The best option to reduce and avert pain, infections and other health problems is to visit our Emergency Dentist Ottawa, promptly.
Call Us to know More
If you are planning to get a dental service, feel free to contact our dental office in Ottawa. Book an appointment with our expert dental surgeon and visit us. To schedule an appointment, call us at (613) 232.8000 or contact us online!
Contact us today for a free consultation!