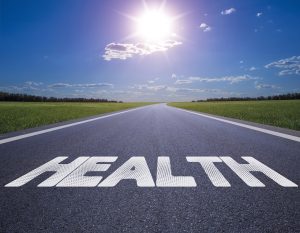 It's springtime – the sun is finally breaking through the winter clouds and shining lots of vitamin D love down on us! Have you gone out and enjoyed the day? You really should. Not only does getting some exercise improve your overall health, but it can also improve your dental health as well.
We all know that it's important to keep fit in order to maintain a healthy life and body. So, we take ourselves to the gym or the great outdoors in order to get some type of workout done. And this is great – regular exercise reduces the risk of heart disease, osteoporosis, hypertension and many other health conditions. But Dentistry News published a study done by Case Western Reserve University that shows it also reduces the risk of periodontitis.
Periodontitis is an inflammatory gum condition that not only causes tooth loss but afflicts one-third of our population. And in this study, the individuals who maintained a healthy lifestyle reduced their risk by 40%. Quite the decrease made simply by subtle changes in their lifestyles. Regular exercise and a healthy diet aren't the only ways to prevent gum disease – those who were non-smokers increased their chances of prevention even higher.
When considering how much exercise is required, it really depends on you. This case study suggested five or more moderate activities or three intensive activities a week was the minimum. What you choose to do is entirely up to you, so enjoy yourself.
It could beg to say that if you have a healthy lifestyle, you take the time to care for all aspects of yourself, including your dental health. Make those subtle lifestyle changes and watch your dental visits improve.
If you would like more information about gum disease, call Dr. Katia Doumit in Ottawa, Ontario at 613-232-8000 or visit www.lesplanadedental.com.
Dr. Doumit proudly serves Ottawa and all surrounding areas.