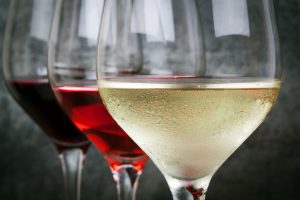 Here we are – a brand-new year and a chance to start over. We have our resolutions in place and have begun this year healthier and stronger than previous years. If a diet is on your list of self-improvements for 2019, you are upset that drinking is no longer on the table for you. But what if we told you that red wine can help improve your smile? Would it make you reconsider? Well, good news – it's true. A recent study conducted by the Journal of Agricultural and Food Chemistry has proven that drinking red wine can protect your smile and here is why:
Researchers in Spain have discovered that red wine has a micronutrient called polyphenol in it that reduces the ability for bacteria to settle into your teeth and gums, causing plaque, cavities and gum disease.
Before you decide on plans to build a wine cellar in your home, please realize that there are still downfalls to drinking red wine. Red wine will cause your teeth to stain and this is a well-known fact. Not only that, but it is also an acidic beverage, so overconsumption can lead to the erosion of your teeth's enamel. Enjoy your wine in moderation and with a meal to ensure that the least amount of damage can be inflicted upon your teeth while giving them that protective micronutrient at the same time.
Start the year off on the right foot. And if that means enjoying your red wine, just make sure to practice regular dental hygiene in order keep that smile bright the all year 'round.
If you would like more information about the effects of wine, call Dr. Katia Doumit in Ottawa, Ontario at 613-232-8000 or visit www.lesplanadedental.com.
Dr. Doumit proudly serves Ottawa and all surrounding areas.