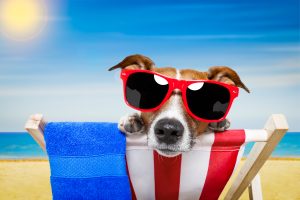 As the world slowly begins to open up again and we are delving into the warm summer months, it is a good idea to grab a blanket and head outside to soak in some vitamin D. Not only does the sunshine improve your overall health but having a bit of a picnic while soaking it all in can also improve your smile. After all, June 18
th
is
International Picnic Day
– why not celebrate with a healthy smile? Here are just a few of the picnic foods you can enjoy that will simultaneously brighten your smile:
Traditional.
If you are going for a more family-friendly option, there are lots of choices that can benefit your dental health. Cheeses and proteins can help strengthen your teeth, fruits and veggies can help scrub them and encourage saliva production, which is key to rinsing
cavity-causing bacteria
while you eat.
Wine and cheese.
If you have a more sophisticated palette, you may opt for a nice wine and cheese pairing. Well, you're in luck – cheese is full of calcium, which strengthens your teeth enamel, and red wine also had dental benefits. But be careful – too much acidic red wine will begin to break down your tooth enamel and begin to stain your teeth. When you're out and about, it is important to maintain some type of hydration at all times so make sure to pack plenty of water in your picnic basket. And while you may not have a toothbrush handy, popping a piece of sugar-free gum after your snacks will also help keep your mouth clean while you bask in the warm summer sunshine. Enjoy your picnic!
If you would like more information about improving your smile, call Dr. Katia Doumit in Ottawa, Ontario at 613-232-8000 or visit www.lesplanadedental.com.
Dr. Doumit proudly serves Ottawa and all surrounding areas.