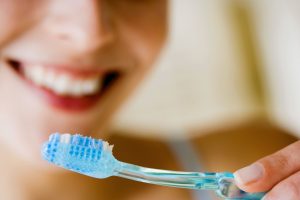 Have you ever heard of the saying, you're getting "long in the tooth"? While it doesn't sound like a very nice thing to say to someone getting older, there is a lot of truth to it. As we hit our forties, our gums will naturally begin to recede. And depending on how well you take care of your smile, this may become an issue. Not only do receding gums look unattractive, but there are plenty of health issues that can arise if left untreated. Since knowledge is the key to prevention, let's take a look at the main reasons your gums may be receding:
Gum disease. The main reason you may begin to develop gum recession is due to gum disease. If proper dental hygiene isn't practiced, bacteria will invade the gumline and attack the connective tissues, causing your gums to bleed, become swollen and detach from your tooth. Unfortunately, only your dentist can diagnose this so keeping your appointments is actually really necessary.
Poor dental hygiene. This may sound redundant, but this isn't the same point. Not only is daily dental hygiene important, but the techniques you use are important as well. If you think brushing aggressively is getting your teeth cleaner, you are incorrect. In fact, it's the opposite. Treat your mouth with kindness. Use a soft-bristled toothbrush, hold it at a 45-degree angle and brush your teeth in a circular motion, making sure to get all areas in your mouth.
No one wants to have trouble with their teeth but a lot of the dental problems we face are our own doing. Take care of your teeth and they'll take care of you.
If you would like more information about receding gums, call Dr. Katia Doumit in Ottawa, Ontario at 613-232-8000 or visit www.lesplanadedental.com.
Dr. Doumit proudly serves Ottawa and all surrounding areas.