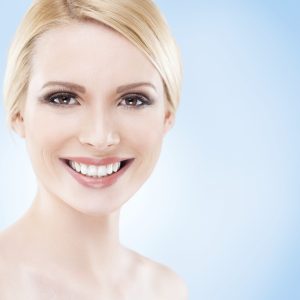 It seems everyone is trying to keep their youthful glow these days and will try almost anything to keep it. From fad diets to surgical procedures, everyone is looking for that quick path to the fountain of youth. Because let's face it – time waits for no man. So, we go to the doctors to fill in our wrinkles with
collagen and Botox
in order to keep it moving. But have you ever heard of getting Botox injections at the dentist? Sure, it isn't the first treatment option you think of when visiting the dentist, but Botox is actually a very useful option in the dental world. Botox injections or Botox, for short, is used in treating all sorts of conditions in the medical field, because of its temporary paralysis of muscle activity components. But, it's not like teeth have wrinkles, right? Dental professionals have begun to use these injections to treat conditions like
bruxism
, TMJ and others involving facial pain. Because it is safe for treating conditions involving facial pain, Botox injections may also prove useful in many other dental cases. In orthodontics, the teeth of patients with strong mentalis muscles are prone reverting back to pre-therapy positions. Botox can help by weakening the muscles to allow movement and prevent any of the results of the current treatment. Patients who are still getting used to dentures can also benefit from Botox as they transition. While some may be concerned about using Botox as a treatment option, know that the local anesthesia typically used during your dental visits has greater potential for complications and negative reactions than Botox or dermal fillers.
If you would like more information about Botox, call Dr. Katia Doumit in Ottawa, Ontario at 613-232-8000 or visit www.lesplanadedental.com.
Dr. Doumit proudly serves Ottawa and all surrounding areas.